5 Steps to Take after a Hurricane Damages Your Home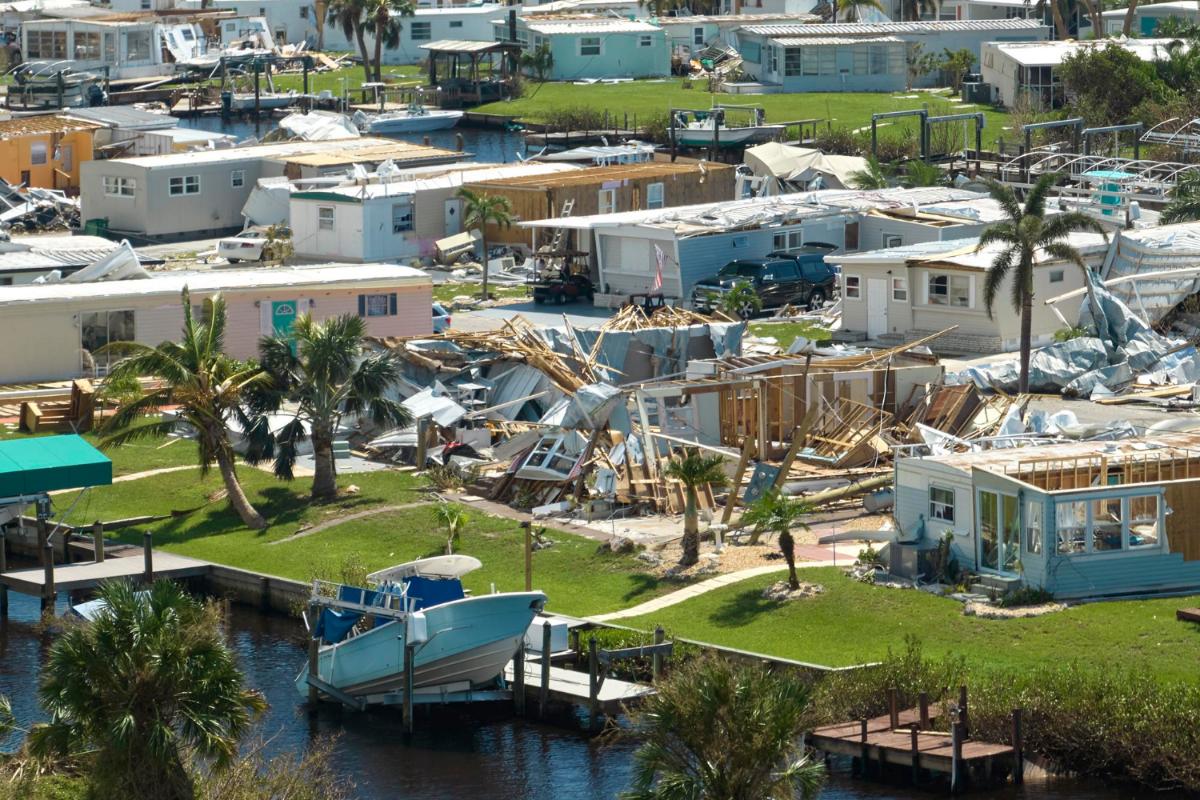 As we prepare for Hurricane Ian to hit the shoreline, you likely have your hurricane shutters covering your windows and your pantry stocked with non-perishable items. As your prepare for the hurricane season ahead, you want to take extra precautions to protect you property from damages. As a public claims adjuster in central Florida, we advise our clients to take these steps in hopes that they can avoid damages to their homes and property. In the event that your home is damaged from Hurricane Ian or any other hurricanes this season, you will want to take these steps to start your hurricane damage claim.
Minimize Damages and Losses
After the hurricane has left your area and you have determined that your property is safe, you should take the steps to minimize any further damages to your home. If you can, remove any electronics or expensive furniture from the home so that it does not get damaged by flooding. Board up any broken windows or doors to prevent theft or looting. When you show that you have take the steps to minimize the damage, your insurance company will look at this favorably.
Document Any Losses
Filing an insurance claim means that you will want to provide as much evidence and documentation as you possibly can. As soon as the hurricane leaves your area, you should start taking pictures and collecting evidence of any losses or property damages. If you have pictures of before the storm, you can place the "before" and "after" pictures side-by-side to show the insurance company what needs to be done to restore your home.
Collect Receipts
If you have losses to your belongings, furniture, valuables, and household items, you will also want to show proof of purchase. If you can find the receipts for large purchases, you will have the benefit of getting the insurance compensation to replace these items. Consider keeping all items in a water- and fire-resistant container so that you have access to them in case this happens to you.
Contact Your Insurance Carrier
You will not want to wait long to contact your insurance company and begin the insurance claims process. When a severe storm rolls through your area, you can expect that they will be inundated by phone calls of other property claims. In order to stay at the top of the list for repairs and replacements, you will want to get this process started as soon as possible. Also, the longer you wait, the more money you may lose in your settlement.
Hire an Insurance Adjuster
After you work through the initial stages of your insurance claim, you may realize that the settlement keeps coming back lower than expected. Or perhaps your claim was outright denied. This means that it is time for you to contact a public claims adjuster in central Florida to advocate for you during the process. We understand the coverage that you deserve and we can advise you to deny any lowball settlements.
If you are looking for an experienced public claims adjuster in central Florida to assist you with your hurricane damage claim, contact the team at Ultra Property Damage to hear how we can help you today.