Five Steps to Take After a Tornado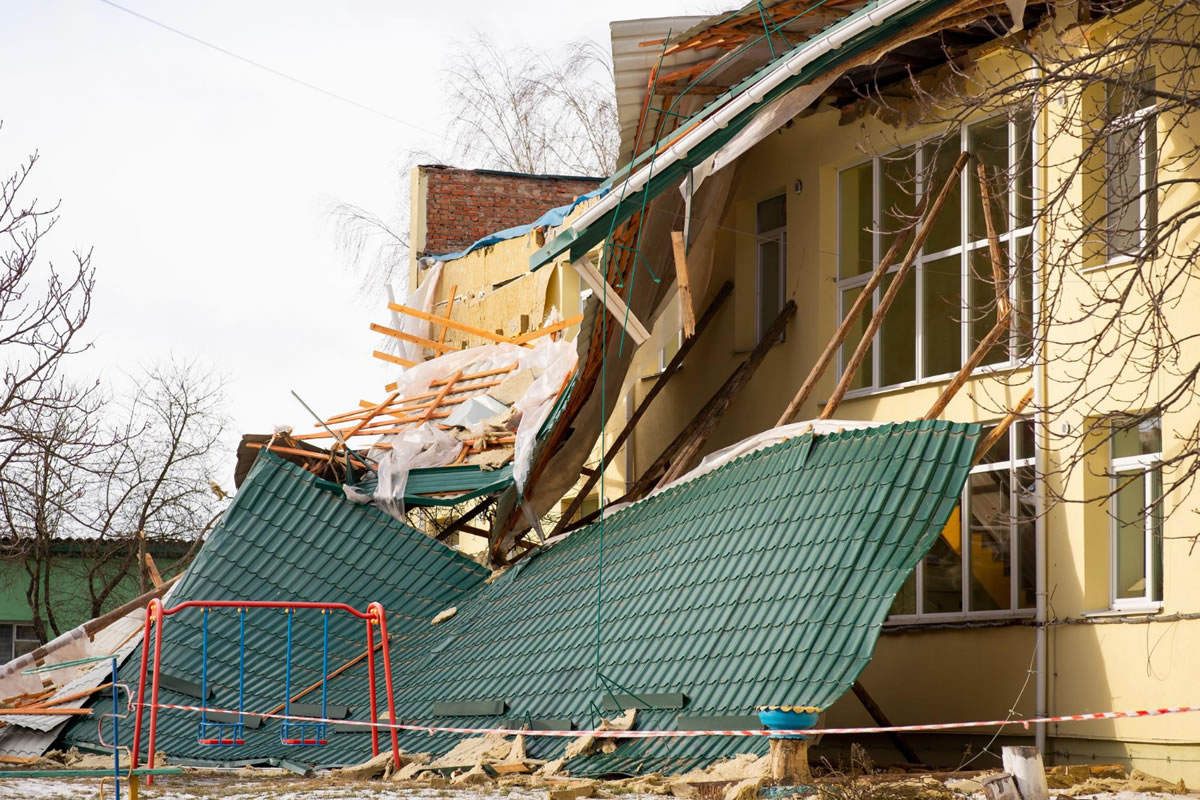 You may be emotionally unbalanced or traumatized after tornadic activity. Thus, it is best if you remain as calm as possible. Our public insurance claims adjuster in Central Florida offers these safety and recovery steps for tornado recovery.
Immediately following the storm
After a tornado, your family's health and safety are a top priority. Check for injuries and use first aid where feasible. Contact emergency services if you require immediate medical assistance. If trained in CPR, and someone stops breathing, administer rescue protocols until aid arrives on the scene. In addition, if someone is bleeding, apply immediate pressure to the injury to help control the bleeding—wash open wounds with water and soap before using antibiotic ointments. Contact a physician to determine other treatment or follow-up on an injury. Check in with your neighbors to confirm they do not need emergency medical care. Listening to local alert systems or cell phone emergency alerts for additional instructions is helpful.
Cover your mouth with a mask or cloth to evade breathing in dust if you are trapped. Bang on walls or pipes, send a text for help, or use a whistle to let others know you need help instead of screaming. Stay clear of damaged utilities or fallen power cables to bypass the risk of electrocution. Promptly report broken gas lines or dropped power lines to prevent further damage. Also, since electrical outages are expected after a tornado, try to save the battery on your phone to let people know your status and for emergencies. Finally, avoid using candles in case of gas leaks.
Evaluating the damage
Wait until buildings and structures are considered safe by emergency responders before entering. Always look for debris like nails, broken glass, and other sharp objects, wear clothes appropriate for the circumstances, like gloves, long sleeves, and boots or sturdy shoes, and examine your apartment or house for any structural concerns. Follow all generator safety and power outage tips. Take photos to document any damages to your dwelling, outside and in.
Reach your insurance company
Tornado damage is covered by renter's and homeowner's insurance policies. However, do not forget to reach your insurance company as soon as possible to start the claims process and learn your next steps.
Mental health check
Adults and children can experience surprising feelings like a sudden fear of storms or nightmares from their trauma exposure. Anxiety and despair are not unusual for people who experience a tornado. Thunder or rain can initiate anxiety and fear for many. Comfort from a loved one or family member helps sufferers manage these feelings and start the healing process. Find professional assistance if your emotions become unmanageable. It is helpful to pursue the guidance of a counselor to manage your emotions. Monitor your pets for unusual behavior or storm anxiety. If you witness behavior that is not familiar, pursue the guidance of your veterinarian.
Clean-up and recovery
As you build a new normal, you can discover great info on tornado cleanup from the American Red Cross. As you reconstruct your life, you might contemplate adding a safe room on your property rated for wind resistance or impact.
These are just a few steps to take after a tornado. Reach us today for help from a public insurance claims adjuster in Central Florida. We are here for you!