Protecting Your Home during Wildfire Season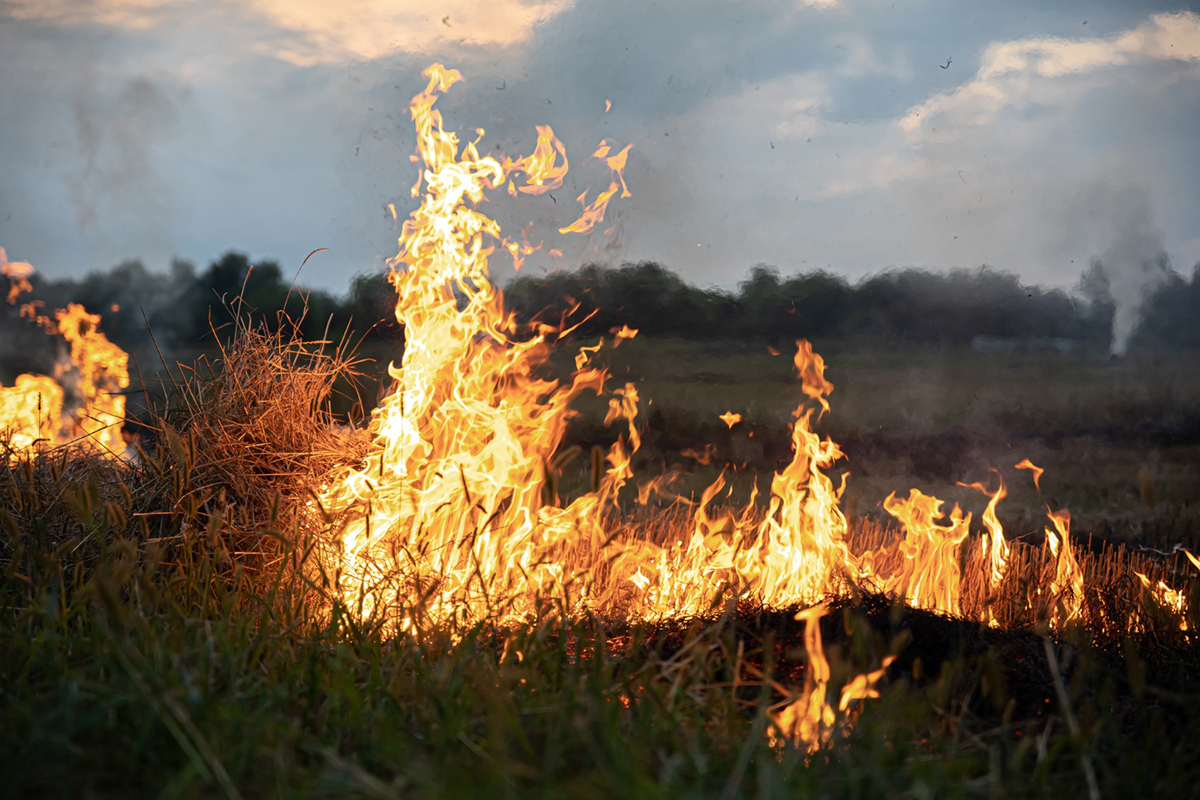 Wildfires are wreaking havoc across the globe with millions of acres of land and thousands of homes destroyed every year. Buying home insurance is a great way to protect your home and assets in the event of a wildfire. However, not all home insurance policies are equal, and knowing what to look for can save you a lot of money and stress. In this blog post, we'll explore how to purchase home insurance during wildfire season, what to look for, and how to make your claim.
1. Coverage Types
When purchasing home insurance, it's crucial to get a policy that covers perils such as fire and smoke damage. To ensure you're adequately protected, look for policies that cover your dwelling, any outbuildings, and personal property. Additionally, check for policies that offer additional coverage for expenses such as temporary housing and repairs.
2. Understand Your Risk
For homeowners that live in high-risk wildfire areas, buying coverage beyond the standard policy may be necessary. Speak with your insurer about getting extended coverage, which may protect you against damages such as soil erosion, tree roots, and other fire-related risks. Another essential factor in your coverage should be the ability to replace your assets. Make sure your policy covers personal property and assets, such as furniture, jewelry, and appliances.
3. Documentation
Documenting your assets before disaster strikes is critical. Create a detailed inventory of your assets, including photographs and videos. This will help you and your insurer assess the damage, and it will also be invaluable when filing a claim. Ensure the documentation is kept in a safe place, preferably outside your home, in the event that you cannot access your property.
4. Making a Claim
Suppose you're in the unenviable position of having to make an insurance claim following a wildfire. In that case, there are a few things to keep in mind to ensure the process is as smooth and hassle-free as possible. Firstly, contact your insurer as soon as possible. They will guide you through the process and give you a list of requirements, including documentation and assistance services. It would also help if you took reasonable steps to minimize damage to your property. Finally, keep a record of every communication with your insurer, including emails, written letters, or phone calls.
5. Other Factors
Besides the above, there are other factors to consider when buying home insurance. Factors such as cost, customer support, and policy review should all be considered before signing on the dotted line. Be sure to review your policy regularly, and update it as your assets or living situation change.
Conclusion
Protecting your home against wildfires isn't just a matter of luck; it's about being prepared and having the right insurance policy. Choosing a home insurance policy that covers you for fire and smoke damage, understanding your risk, documenting your assets, and knowing how to make a claim are all crucial steps to take. Additionally, regularly reviewing your policy and updating it as necessary ensures that your protection is always up to date. By following these tips, you can protect your home, your finances, and your peace of mind. If you're looking for a public claims adjuster in Central Florida, contact Ultra Property Damage today for a free consultation.