Wildfire Safety Tips To Protect Your Property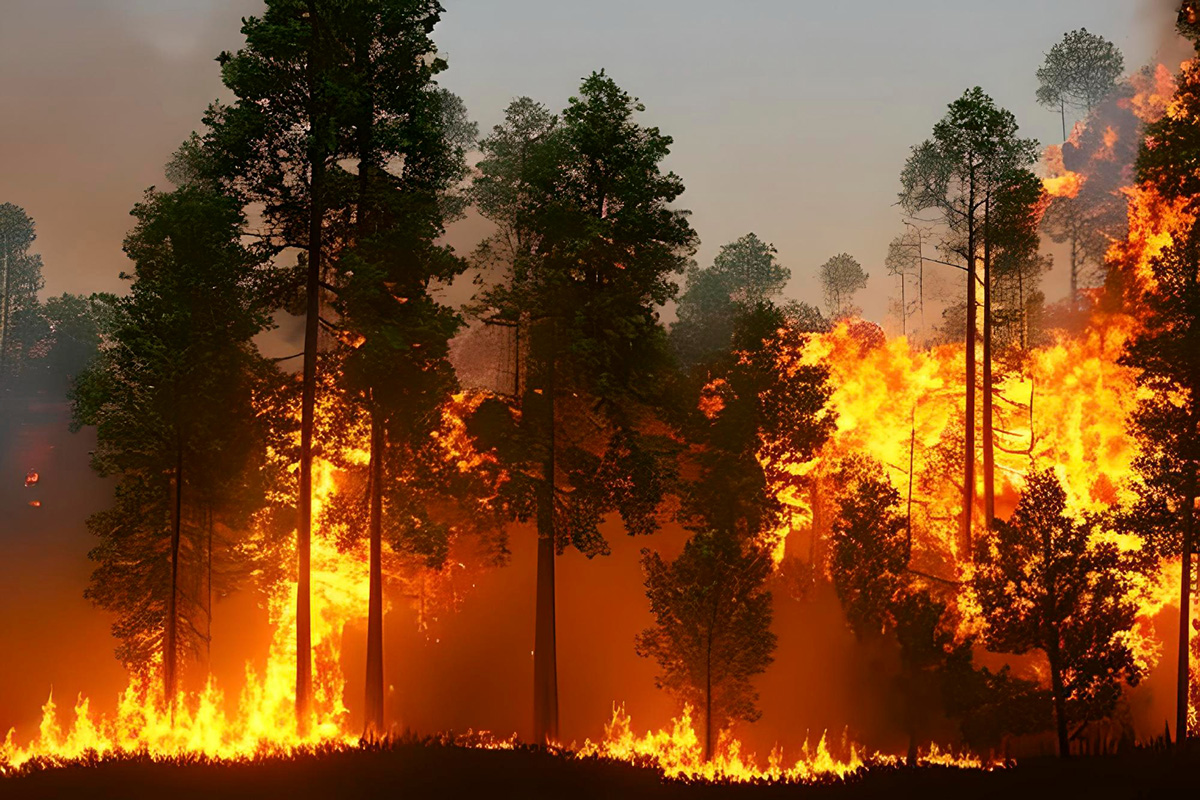 It's no secret that wildfires are growing more prevalent; the climate is warming up, and every year, wildfires are raging across the nation.
While you might feel helpless observing the images on the nightly news, you're also likely wondering what you can do to help shield your own residence. Fortunately, according to our public claims adjuster in Central Florida, a homeowner can take some decisive steps to feel as ready as possible against the danger of wildfire.
When is wildfire season?
Wildfires can ultimately occur at any time. While 'wildfire season' used to be more contained to spring and summer, earlier snow melts and relentless drought conditions have extended the time that people should be readied for wildfires. The US Department of Agriculture (USDA) conveys that the Forest Service prepares for fires year-round – and so should you.
Who is impacted by wildfires?
According to the National Fire Prevention Association (NFPA), almost 45 million houses are around wildlands, and more than 72,000 neighborhoods are presently at risk. Consistent wildfire maintenance can help safeguard your property and your whole community.
How can I ready my home for a possible wildfire?
Because embers and little flames are the primary reason houses burn in wildfires, you should terminate the conditions that contribute to the flames. Here's how:
Evaluate your "defensible space."
Sufficient "defensible space," the cushion that isolates your house from the landscaping or woodland regions surrounding it, helps slow or prevent a fire's spread. It is generally divided into two zones: Zone 1 stretches about 30 feet from your structures and decks. Zone 2 advances 100 feet out and contains the rest of your landscaping.
Plan your landscaping carefully.
The proper kinds of plants can support your defensible space. First retain a "fuel-free zone" of three to five feet around the bottom of your home and other structures with ground cover alternatives, like stone or gravel. This border will keep fire-prone materials away from the foundation of your home. If you are putting in new plant life, consider selecting fire-retardant types, such as aloe or ice plant, and hardwoods, like maple or poplar, which are less likely to catch fire than evergreens.
Supervise your landscaping.
First, care for your ladder fuel, smaller plants that grow under trees. If grasses, leaves, or branches reach from the ground up to the trees, it furnishes a 'ladder' for fire to ascend up a tree and disperse. To clear ladder fuel, thin the trees, prune the lower branches, and keep your ground covering clear. Check with the local community for ladder fuel requirements specific to the neighborhood.
Keep your grass short and well-watered, and keep the ground free from debris that might ignite by regularly removing leaves, grass clippings, branches, and other materials from yards, patios, terraces, eaves, and gardens. When fall approaches, never leave piles of raked leaves in the yard.
Confirm your roof and gutters are free from leaves, pine needles, and flammable debris. You should also screen the roof and attic vents so embers can't penetrate them. If you plan to reroof your house, asphalt fiberglass composition shingles and concrete or clay tiles are preferred roofing options over wood shake.
Use these safety tips to protect your house from wildfire. And, contact us today if you need a public claims adjuster in central Florida. We are here to help!